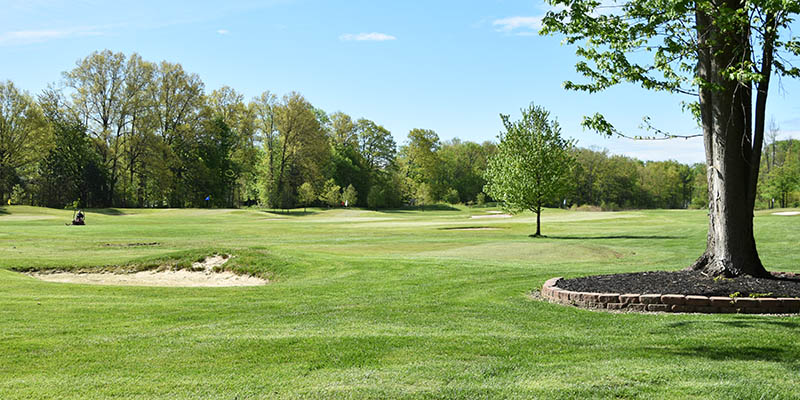 The practice center at Black Brook features grass tees, sand bunkers, and a variety of targets to help you improve your game. Effective Nov 15th, 2021, the driving range and practice green are closed for the season.
Once on range, you may hit your bag of balls between the white pickets. Please stay in your spot.
For your safety, NO retrieving balls from the driving range. NO chipping or pitching of balls behind the white pickets from one end of the tee area to the other.
Please remember that range balls are the property of the City of Mentor and should not be removed from Black Brook. Removal of range balls from the property is considered theft, and cause to be permanently barred from the golf course.
Thank you for your cooperation.